Are you looking to buy a house in Mogappair? With several residential projects offering gated communities that provide excellent amenities as well as safety and happiness, buying a home here has never been more exciting. Whether you are a single person or have a family to look after, choosing one of the gated community projects in Mogappair can be an ideal option for your new home. The options available come with lush green gardens, world-class facilities like swimming pools, health clubs, jogging trails and much more! From quality construction material used to thoughtful lifestyle additions within the premises; these Gated Community Projects in Mogappair offer it all! So if you're on the hunt for a perfect apartment that ensures both peace of mind and luxury living then this is definitely your best bet!
Overview of Gated Community Projects in Mogappair
Mogappair is a bustling neighborhood in Chennai that is fast becoming a hotspot for real estate investment. With the rise of gated community flats in Mogappair, residents can enjoy a range of amenities that cater to their needs and lifestyle. The properties in these communities are equipped with the latest security features, providing residents with a sense of safety and security. With an array of apartment sizes and pricing options available, investing in a gated community flat in Mogappair is the perfect choice for those in search of a luxurious and contemporary lifestyle.
Benefits of Living in a Gated Community Project
i. Security and Safety in gated community projects
Gated community projects have gained popularity in recent years due to its promise of security and safety to its residents. These projects provide a sense of exclusivity, privacy, and luxury that people are willing to pay for. The presence of security measures such as CCTV cameras, guards, and access control systems provide assurance to its residents that their safety is being prioritized. With limited access and monitored entry points, residents can enjoy the peace of mind that comes from knowing that their community is less susceptible to crime.
ii. Coordinated Amenities in gated community projects
For those seeking an all-inclusive lifestyle, gated communities that offer coordinated amenities might just be the ultimate living experience. These types of projects are known for their luxurious homes, high-end security measures, and, of course, their top-notch recreational facilities. Imagine having access to a private clubhouse with a fully equipped gym, tennis courts, swimming pools, and even a spa, all just a few steps from your front door. Plus, with everything being carefully managed and coordinated, visitors can expect a seamless and hassle-free way of living. It's no wonder that these communities have become increasingly popular in recent years, especially among those seeking comfort, privacy, and convenience.
iii. Quality of Life in gated community projects
Living in a gated community can be a dream come true for many people. The level of security and exclusivity offered is truly unparalleled. Not only that, but the quality of life in a gated community is simply unbeatable. The peaceful and quiet environment, the well-manicured lawns, the stunning architecture of the homes, and the world-class amenities are just a few of the reasons why people choose to live in gated communities. Additionally, residents of gated communities can enjoy a strong sense of community and a tight-knit neighborhood. The high-quality lifestyle in a gated community is something that cannot be replicated, making it a unique and attractive option for those seeking a luxurious and secure way of life.
Features to Look for When Buying in a Gated Community Project
When looking to buy a home in a gated community project, there are several important features to consider beyond just the security gate. One key factor is the community amenities available. Is there a pool, clubhouse, or fitness center? What about walking trails, parks, or sports courts? Another factor to consider is the quality of the homes themselves. Are they energy-efficient? Do they have modern features and appliances? Additionally, location within the community can be crucial. Are you looking for a home near the entrance, or further back for more privacy? By considering all these factors and more, you can find the perfect home in a gated community that meets all your needs.
Real Estate Trends in Mogappair & its Impact on Gated Community Projects
Mogappair, a bustling suburb in Chennai, has been witnessing a surge in real estate development over the past few years. The area is fast becoming a hub for gated community projects, with builders and buyers alike attracted to the area's rapid infrastructure development, proximity to IT parks and airports, and availability of quality education and healthcare facilities. This trend shows no signs of abating, with property prices expected to rise further, especially with the upcoming metro rail project. The impact of these trends on gated community projects in Mogappair has been substantial, with builders focusing on providing luxury amenities and facilities to buyers in order to stand out in this competitive market. The future looks bright for real estate investments in Mogappair, making it an ideal location for those looking for long-term lucrative investments.
How to Choose the Right Gated Community Project for Your Home Buying Needs
When it comes to choosing a gated community project for your home buying needs, there are a few key factors to keep in mind. First, consider the location. Analyse the neighbourhood and get to know whether the property is close to schools and colleges for your children, Good Hospitals, theaters and malls. Most importantly, transport facilities and connectivity must be good. Next, think about the amenities offered by the property promoter. Do you want access to a pool, a fitness center, or perhaps a clubhouse for social gatherings? You'll also want to consider the size and layout of the community, as well as the types of homes available. Ultimately, choosing the right gated community project comes down to finding a balance of location, amenities, and home options that meet your unique needs and preferences.
In conclusion, gated community projects offer an attractive and secure lifestyle to home buyers in Mogappair. While there is a certain perception of higher costs for such projects, the reality is that with the right research and selection process, a purchaser can make the most out of their investment in such projects. With the real estate trends in Mogappair on an upward trajectory, this is one investment that could really pay off over time. All in all, if you are looking for quality standards and amenities along with a committed real estate developer that provides access to nearby facilities, then gated community projects in Mogappair should be at the top of your list when it comes to buying property. The safety and security provided by living in these communities will ensure a sense of belongingness and satisfaction that would last throughout your life. So go ahead, buy your dream home today!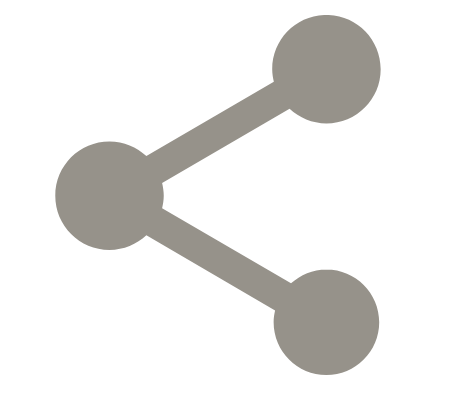 Planning to buy a property? Contact S&P for assistance